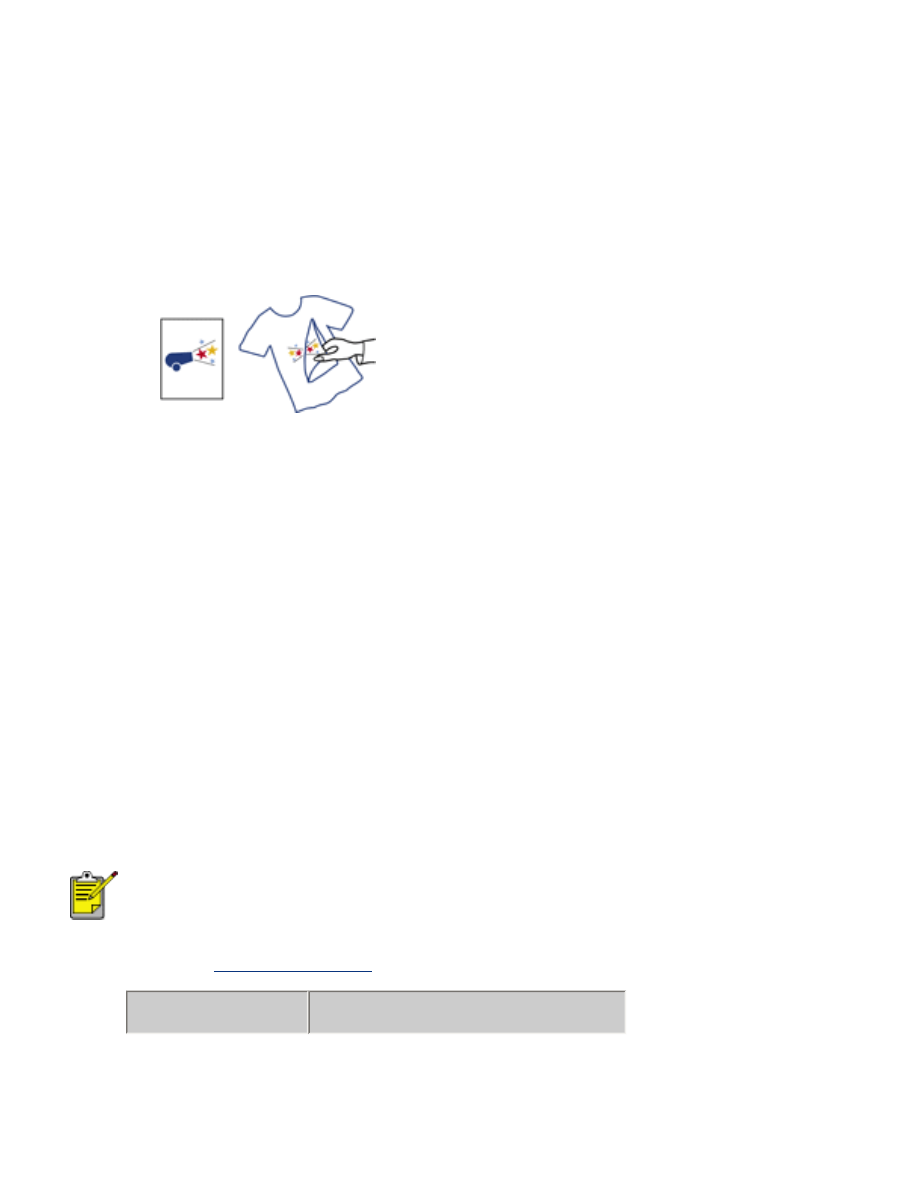 iron-on transfers
guidelines
●
Use HP Iron-on Transfers for great results.
●
When printing a mirror image, the text and the pictures are horizontally
reversed from what appears on the computer screen.
●
In tray capacity: Up to 100 sheets
preparing to print
1. Raise the printer cover.
2. Slide the paper width guide to the left.
3. Raise the Out tray.
4. Place the paper in the In tray, with the printable side down, then push it into
the printer until it stops.
5. Lower the Out tray.
6. Slide the paper width guide
firmly
against the edge of the paper.
7. Lower the printer cover.
printing
If your software program includes an iron-on transfer printing
feature, follow the instructions provided with the software program.
Otherwise, follow the instructions below.
1. Open the
Printer Properties
dialog box, then select the following:
tab
setting
Paper/
Quality
Size is
:
A4
or
Letter
Type is
:
hp iron-on transfer
Print Quality
:
Normal
or
Best
Basics
Orientation
:
Mirror Image
2. Select any other desired
print settings
, then click
OK
.